£

13.00
The Women Who Built Bristol: Volume Two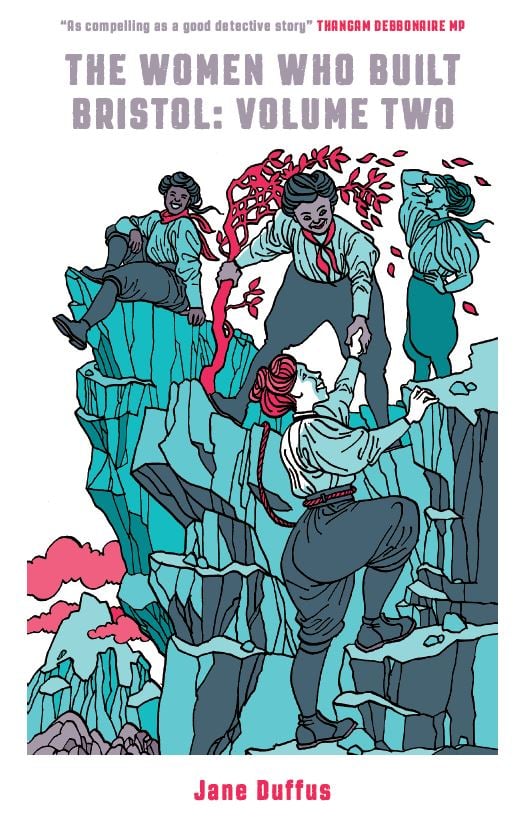 Behind every strong city, there is an even stronger army of women creating the bricks with which to build it. In volume two of The Women Who Built Bristol, we meet a further 250 inspiring females who fought tooth and nail to shape our city and the wider world. Olympians rub shoulders with boot makers; suffragists stand beside grocers; scientists are as one with artists.
Includes one washed up whale, two plucky daredevils, 38 women called Mary and 1,955 donated eggs. And much, much more besides. Foreword by Thangam Debbonaire MP. Also contains 30 brand new illustrations.
SIGNED BOOKS
If you would like your book signed or dedicated to someone, please add a message to your order and I'll be happy to do that for you.
What people are saying about the book:
"Our ability to understand the present day is hampered when the circumstances of women of the past remains unrecorded. In her second volume, Jane Duffus continues to redress this imbalance by illuminating women whose legacy, whether for good or bad, helped form Bristol. I await volume three!"
Lord-Lieutenant Peaches Golding OBE: feminist, entrepreneur